Let us prepare your tax return so you can feel more confident it is completed properly and to your best benefit.
Income tax filing time rolls around every year, and with it comes a fair amount of anxiety. It is not unusual to feel overwhelmed by the entire process and feel nervous that you're not doing it correctly. There are three concerns involved– avoiding an audit, not paying more than you should have to, and being sure to get it done on time. Here at Gecinger Tax & Accounting, we can help you file your tax return with complete confidence.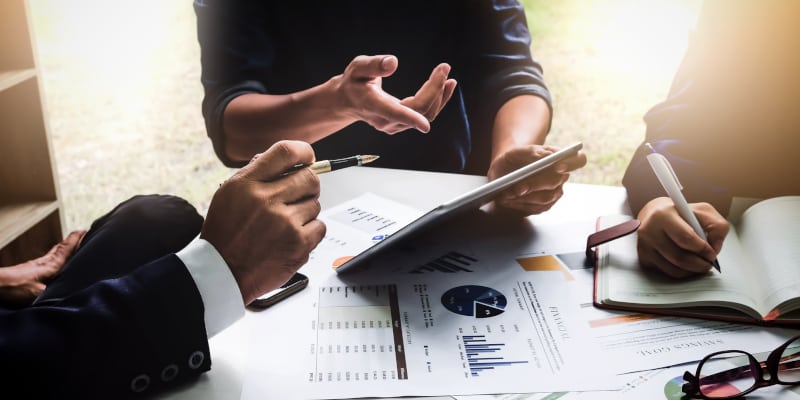 Often, the biggest concern people have when they complete their tax return on their own is whether or not they have missed a new tax law or a legitimate deduction. We take on the hours of research needed each year, so we can stay abreast of all changes and let you know how they affect you, so you can minimize your tax burden and file your tax return properly.
While we cannot guarantee that you won't get audited, with our professional tax return preparation services, you can avoid the major red flags that almost assuredly result in an audit being scheduled by the IRS. In addition, because we have prepared your tax return, you can be confident that if you do get audited, it should go smoothly.
We provide tax return preparation services for individuals, businesses, and self-employed taxpayers in the High Point, North Carolina area. If you have a business, we can also help you with tax planning accounting or bookkeeping, as well as the preparation of financial statements that will help you better manage your business. Call on us anytime during the year if you have questions about how a situation affects your tax responsibility or anything else to do with your tax return.
---
At Gecinger Tax & Accounting, we can help you get the best possible tax return in High Point, Greensboro, Winston-Salem, Burlington, Asheboro, Kernersville, Lexington, Thomasville, or Clemmons, North Carolina.