Accounting
We offer accounting services for businesses that include comprehensive solutions for managing your finances and improving profitability.
At Gecinger Tax & Accounting, we offer accounting services for businesses in High Point and Greensboro, North Carolina that include comprehensive solutions for managing your finances and improving profitability. Not only can we help you track your monthly expenditures and income, but we also offer business counseling services to ensure that you stay on-target towards your financial goals.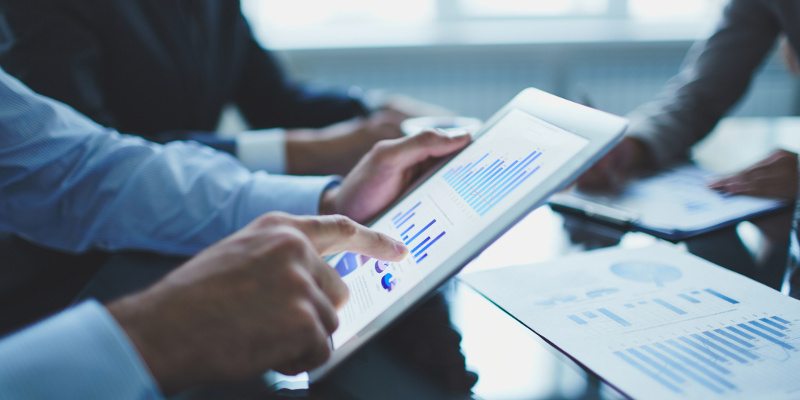 Our accounting services include:
Monthly Reporting – We offer simplified monthly reports and statements to provide a quick and accurate picture of your business activity. You can more easily track and adjust as your monthly income and expenditures change.
Monthly Operating Statements – See your monthly breakdown of sales, cost of sales, and expenses. These profit and loss statements are essential for financial tracking for your business.
Balance Sheets – We will provide balance sheets summarizing your total business assets, liabilities, and net worth at a given point in time, so you can make decisions about capital expenditures or how to improve your profits.
Bank Reconciliation – We can help you complete a careful comparison and proof of your bank account statement with your checkbook balance each month to ensure you are working with the correct total.
General Ledger Report – With these reports, you'll have a record of the dates, check numbers, payees, and amounts of all expenses within each of your business accounts. Whether you prepare your records by hand or use one of the computerized accounting systems, this report will provide you with the assurance that your reports have been properly prepared.
The accounting firm you can trust!
If you are interested in learning more about our accounting services or you believe that business counseling would help you achieve your fiscal goals, contact us at Gecinger Tax & Accounting today for a complimentary consultation.
Accounting FAQs
At Gecinger Tax & Accounting, we want to make managing your finances as simple and hassle-free as possible. We understand that accounting can be confusing, and we're here to help! Below, we've outlined a few of the common questions our team gets asked about accounting – take a look, and feel free to contact us if you don't see an answer to your particular question.
Why is accounting important for my business?
Proper accounting helps businesses track, analyze, and communicate their financial information. It helps with decision-making, performance reports, and budgeting and also helps attract investors or lenders. Accurate accounting also ensures that you're able to meet all the legal requirements for financial reporting, filing your taxes, and other financial tasks.
Is there a difference between bookkeeping and accounting?
They're very similar, and we actually offer both services for our customers. In short, bookkeeping focuses on recording and organizing your financial information, while accounting is more focused on interpreting that data so that it can be presented to other people.
How can I keep my financial records properly organized?
The best way to ensure organized, detailed financial records is to use bookkeeping and accounting services to help you manage everything. Beyond that, keeping detailed records in an organized filing system is extremely important, as is regularly backing up your stored data. If possible, try to separate financial duties between employees so that there is a system of checks and balances in place to mitigate fraud or mistakes.
Are there any best practices you recommend for managing cash flow?
Three important steps for managing your cash flow are setting a budget, monitoring that budget and the actual cash flow, and maintaining a reserve whenever possible. Our accounting team can help you with these tasks, along with other cash flow management best practices.
---
At Gecinger Tax & Accounting, we offer accounting services to individuals and businesses in High Point, Greensboro, Winston-Salem, Burlington, Asheboro, Kernersville, Lexington, Thomasville, and Clemmons, North Carolina.
Similar Services We Offer: